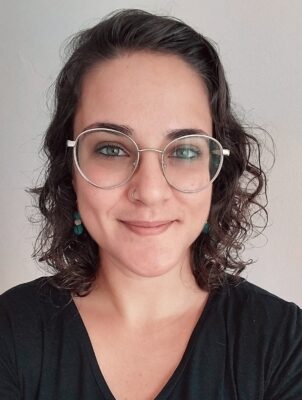 Hi! You can call me Mari. I'm a Brazilian native with 10+ years of experience in the humanitarian and social justice fields. As a child and adolescent, I had an international upbringing in China and Colombia. I'm passionate about communication and narrative storytelling.
Currently, I'm working as a Senior Global Communications Specialist for 350.org, a climate justice global movement. Recently, I worked as an Emergency Communications Coordinator with Médecins Sans Frontières (MSF) and was deployed to Mozambique (Cabo Delgado), Türkiye following devastating earthquakes, and Angola.  
In the past, I've also worked with MSF in Brazil, Somaliland, and Kenya, Innovate Public Schools in the U.S., the Drugs for Neglected Diseases initiative throughout Latin America, as well as produced, shot, and edited several short documentary films, including the award-winning  "Finn".
In 2017, I completed my Master's degree in Mass Communication at the School of Media and Journalism at the University of North Carolina at Chapel Hill, which I attended as a Rotary Peace Fellow. 
+ Download my full CV
+ Check out my LinkedIn page 
+ Contact me at mari.m.abdalla@gmail.com